On February 12 th 2019, at the initiative of the President of the Council for the Advancement and Oversight of the Audit of the Republic of North Macedonia, Premim Iseni, a joint working meeting of the members of the Council and members of the Board of the Institute of Certified Auditors of the Republic of Macedonia was held in the premises of the Council.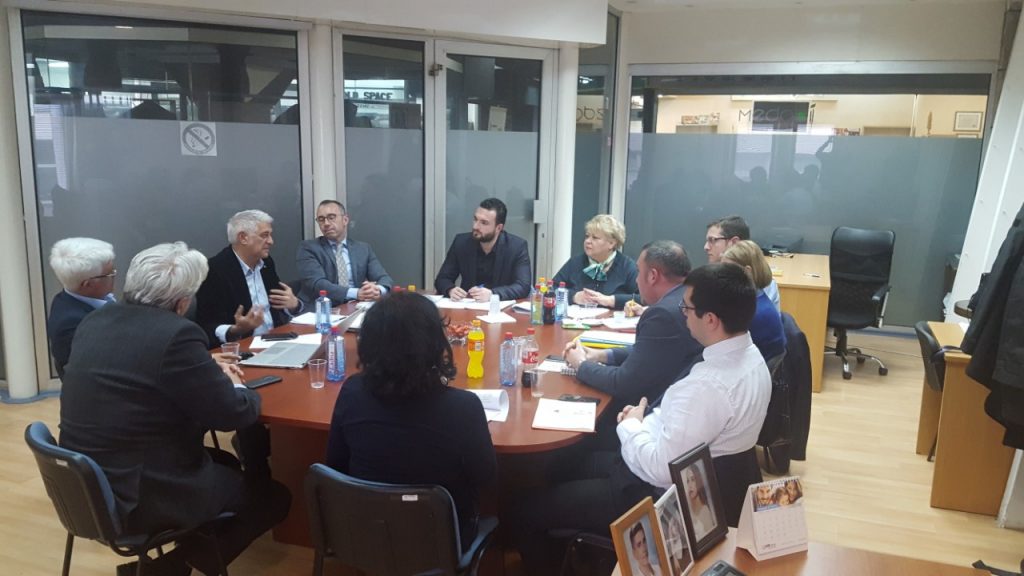 The purpose of the joint meeting was to review and give an opinion on the Draft Law on Amending the Audit Law and the Draft Law on Accounting Services that were submitted to the opinion of the Ministry of Finance.
Having considered the proposed texts under both laws and a comprehensive discussion from the aspect of the proposed solutions that relate primarily to the competences of the Council and the development of the audit profession, it was concluded to submit a joint opinion to the Ministry of Finance on the basis of opinions and suggestions presented at a joint working meeting of the Council and the Institute.