On June 6th 2019 at the premises of the Council for the Advancement and Oversight of the Audit of the Republic of North Macedonia, a meeting was held of the members of the Council and the members of the Managerial Board of the Institute of Certified Auditors. The meeting was convened and chaired by the President of the Council, Premim Iseni.
The meeting was attended by the members of the Council: Ilija Andovski, Aneta Trajanoska, Zorica Bozinovska Lazarevska, Blagoja Hristov, Nikolaki Miov, the Coordinator of the working service of the Council, Dafina Taleva Hadzhi-Vaskova, Marija Kuzmanov, associate in the Professional Service of the Council and members of the Board of the Institute: Dragan Dimitrov, – President, Dushko Apostolovski, Dragan Davitkov, Antonio Veljanov, Vladimir Sokolovski, Stojan Jordanov and Krsto Nestorovski and the Secretary General of the Institute Tanja Todorovska.
The purpose of the meeting was to find a common solution for some of the problems that the Council and the Institute face in their work due to partial inapplicability of certain provisions of the Audit Law. The discussions prevailed the opinion that it is imminent in the new Audit Law to regulate disciplinary proceedings when imposing disciplinary measures with determined gradation of the same, as well as correction of the existing short deadlines for acting in the Law. It was also emphasized the need for corrections to the Decisions of The Institute adopted for the imposed disciplinary measures in the part of all the necessary elements that should be contained in them.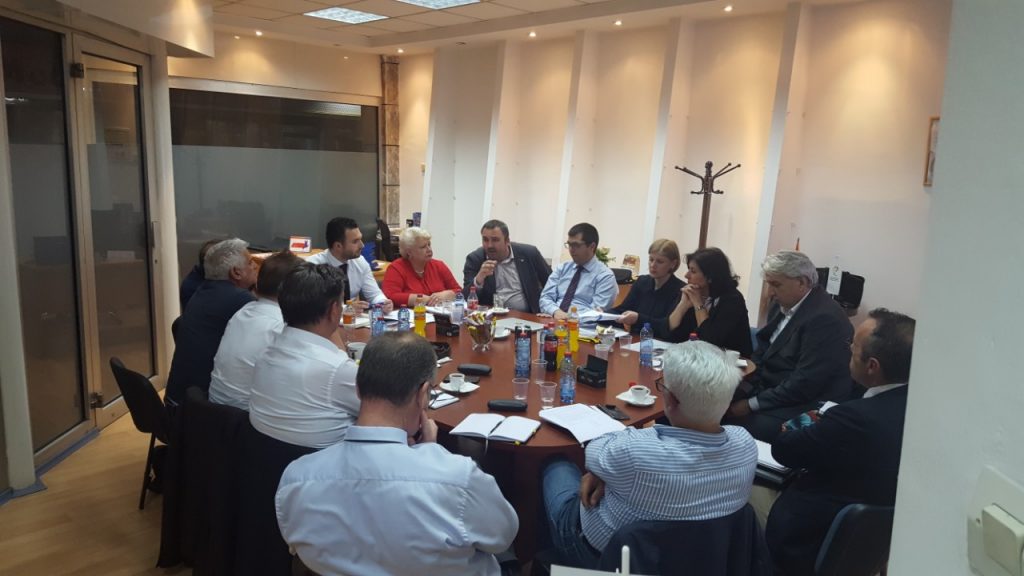 At the working meeting, the participants discussed the manner and procedure for conducting the quality control, explaining the differences depending on whether regular or extraordinary control is performed, as well as the problems they face when performing the same bugs, it should be taken into account whether and in which cases should be reacted upon submitted submissions, depending on the merits of the same, because only when performing full control there is a certain opinion.
Regarding the extraordinary controls, which are at the request of the Council, the members of the Managerial Board cited several dilemmas and questions. In particular, the question was raised about who should initially bear the costs of implementing the extraordinary control, as well as whether the entity should be informed about the results of the control, because the entity can undertake further actions, that is, court procedures based on the performed control.
Such joint working meetings were assessed as fairly constructive, due to which the participants concluded that such practice of direct communication of the Council and the Institute should continue to be applied.