On April 2nd 2019, representatives of the Council, composed of:  Premtim Iseni, the president of the Council, Dafina Taleva Hadzi Vaskova – coordinator of the Working Service of the Council, Svetlana Gjorgjievska – Associate, and prof. Dr. Zorica Bozinovska Lazarevska – member of the Council, visited the audit firm Deloitte.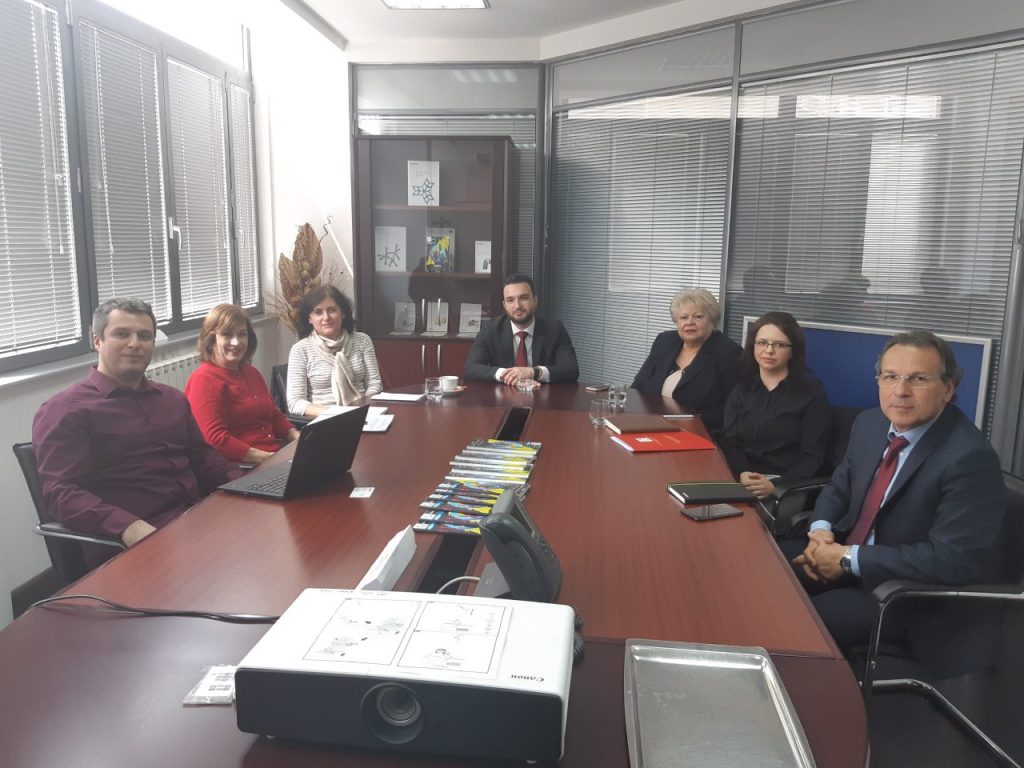 Certified auditors Lidija Nanush, Aleksandar Arizanov and Jane Ivanov in Deloitte Doo Skopje, detected the problems that the audit profession in the Republic of North Macedonia has been facing over the year, emphasizing the consequences that would be reflected in the economy if they are not overcome. At the meeting, they noted the opportunities and advantages that are gained from the application of IT system in the performance of audit.
The representatives of the Council for advancement and oversight of the audit of the Republic of North Macedonia have stressed the commitments to contribute to the improvement of the environment in which the audit firms operate, within their competence, and with the ultimate goal of advancing the audit profession.