The Council for the advancement and oversight of the Audit of the Republic of Macedonia as an institution is an active participant in the "Subcommittee on Internal Market and Competition" between the European Union and the Republic of Macedonia, and within the framework of Chapter 6 – "Company Law".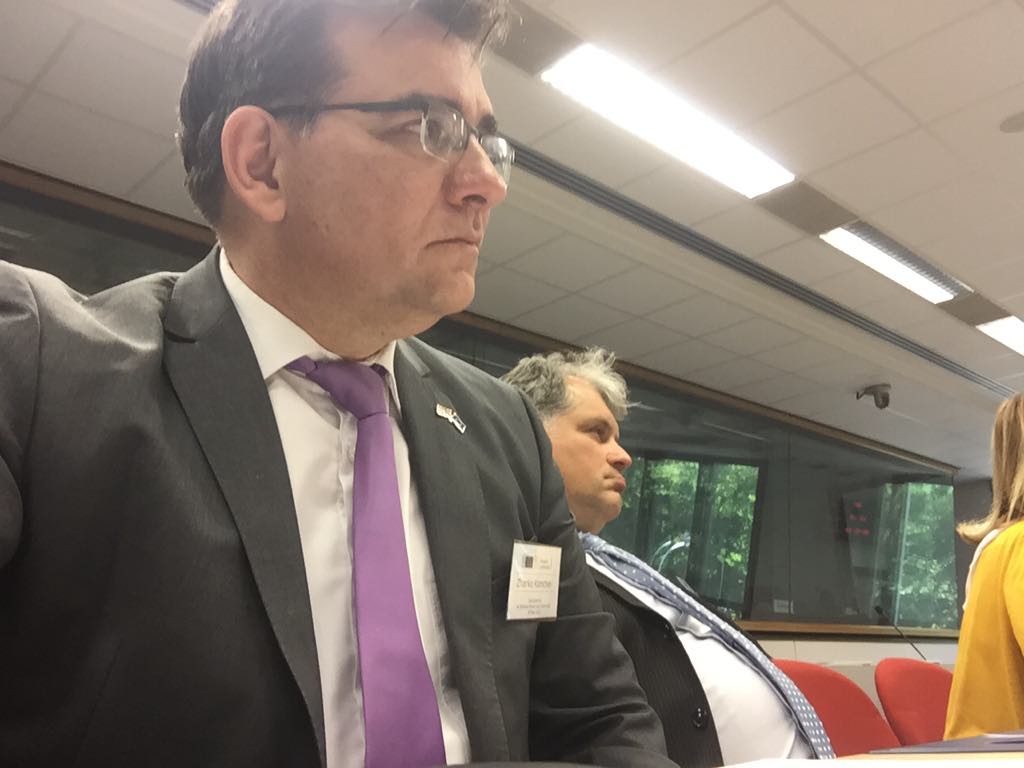 Regular annual meeting of the Subcommittee was held in the premises of the European Commission in Brussels on 30.05.2018, after a two-year break. The thirteenth meeting was chaired by the European Commission Representative of the Enlargement Directorate, while the Delegation of the Republic of Macedonia was headed by Blerim Zlatku, State Advisor at the Ministry of Economy, while a representative of the Council was Zarko Kamcev, a member of the Council's Professional Service.
In the framework of the discussion conducted in the field of company law and audit, the European Commission welcomed the efforts of the Ministry of Finance and the Council to introduce and implement the Directive 2014/56 / EU from the European Parliament and the Council of the European Union on 10.04.2014 for statutory audits and annual accounts and consolidated accounts, as well as Regulation 537/2014 on specific requirements with regard to statutory audit for legal entities of public interest.
As a general conclusion from the held "Subcommittee on Internal Market and Competition", it was emphasized that the representatives of all 3 Directorates of the European Commission adhered to the draft text submitted by the Council, that no specific remarks and questions were submitted, and that it contains the essential elements of the Council's activities and a clear vision for further action related to expert analyzes, recommendations, consultations as well as public oversight of audit in order to promote, encourage and adhere to high professional standards in the audit profession.